According to ROADSTER MAGAZIN, KOMONKA' s Metal textile is the most intresting project now! I am so proude and happy!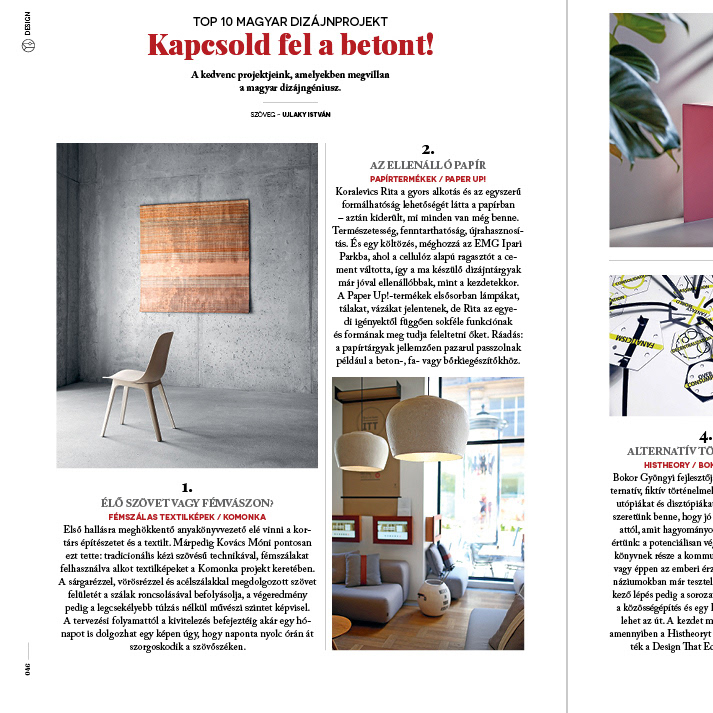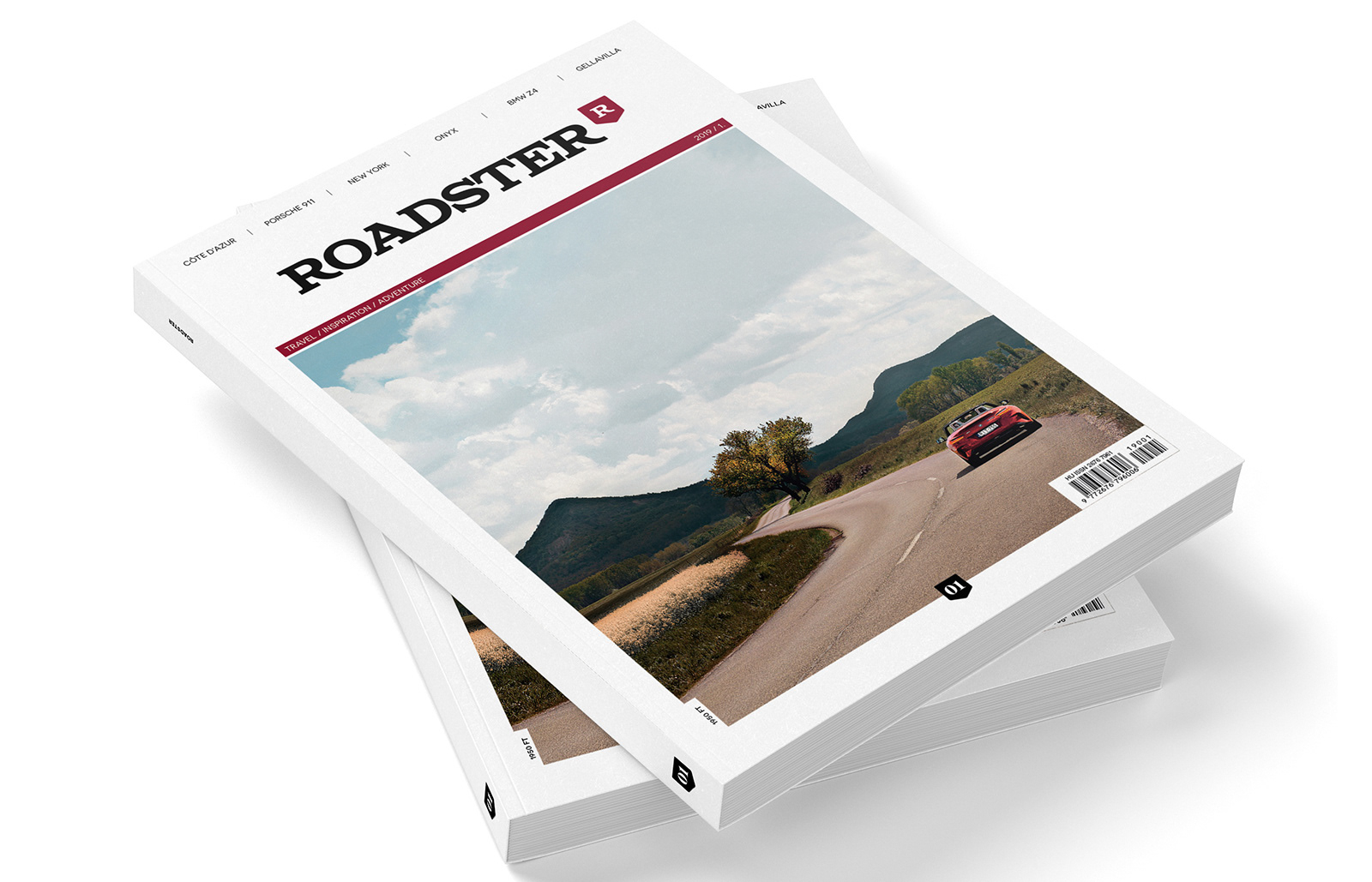 At Brera Design District 2019, Budapest Select presents an installation which exhibits idiosyncratic objects going beyond pure representation of forms and materials. The project brings about a unique constellation reflecting on layered intersection of design and art by showing the objects in unusual perspective. The way of placing the design works opens fresh and exciting interpretations as well as allow the visitors to immerse themselves in the peculiar creativity of Hungarian designers.
Exhibiting artist: ADAMLAMP (Juhász Ádám), Andrási Edina, a Brinkus Design (Brinkus Kata), Bokor Gyöngyi, a CODO (Kodolányi Gábor), a Marta Edocs Glass (Edőcs Márta), a Hannabi Sofa (Rácz Anikó), a Biela Collection (Kerékgyártó András), a Knetik Dóra, a KOMONKA Textile (Kovács Móni), a Polyunomi (Lakatos Ábel), a POSITION Collective (Kertész Attila, Simonfalvi Bence) és a STUDIO NOMAD (Pásztor Bence, Tarcali Dávid, Pongor Soma).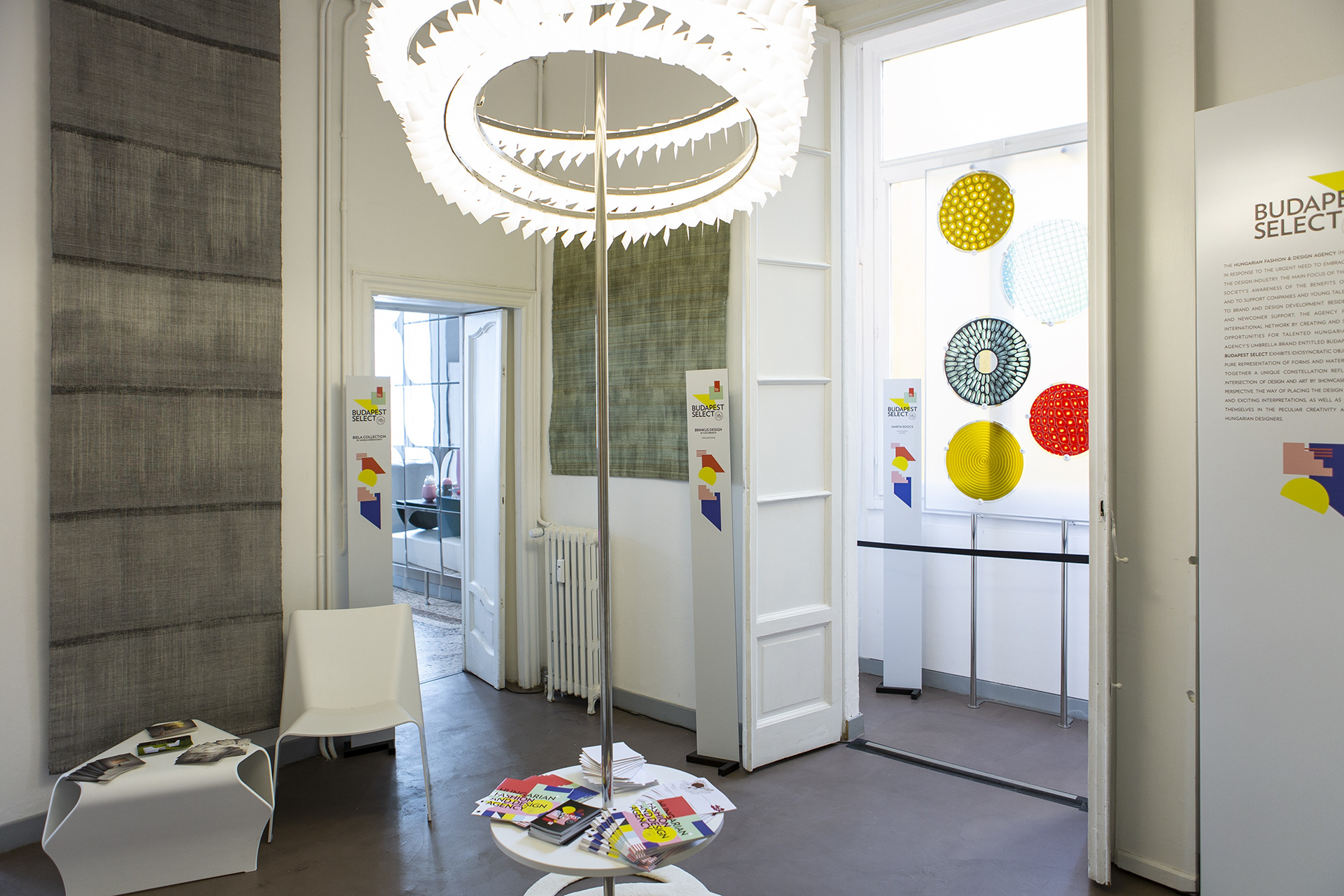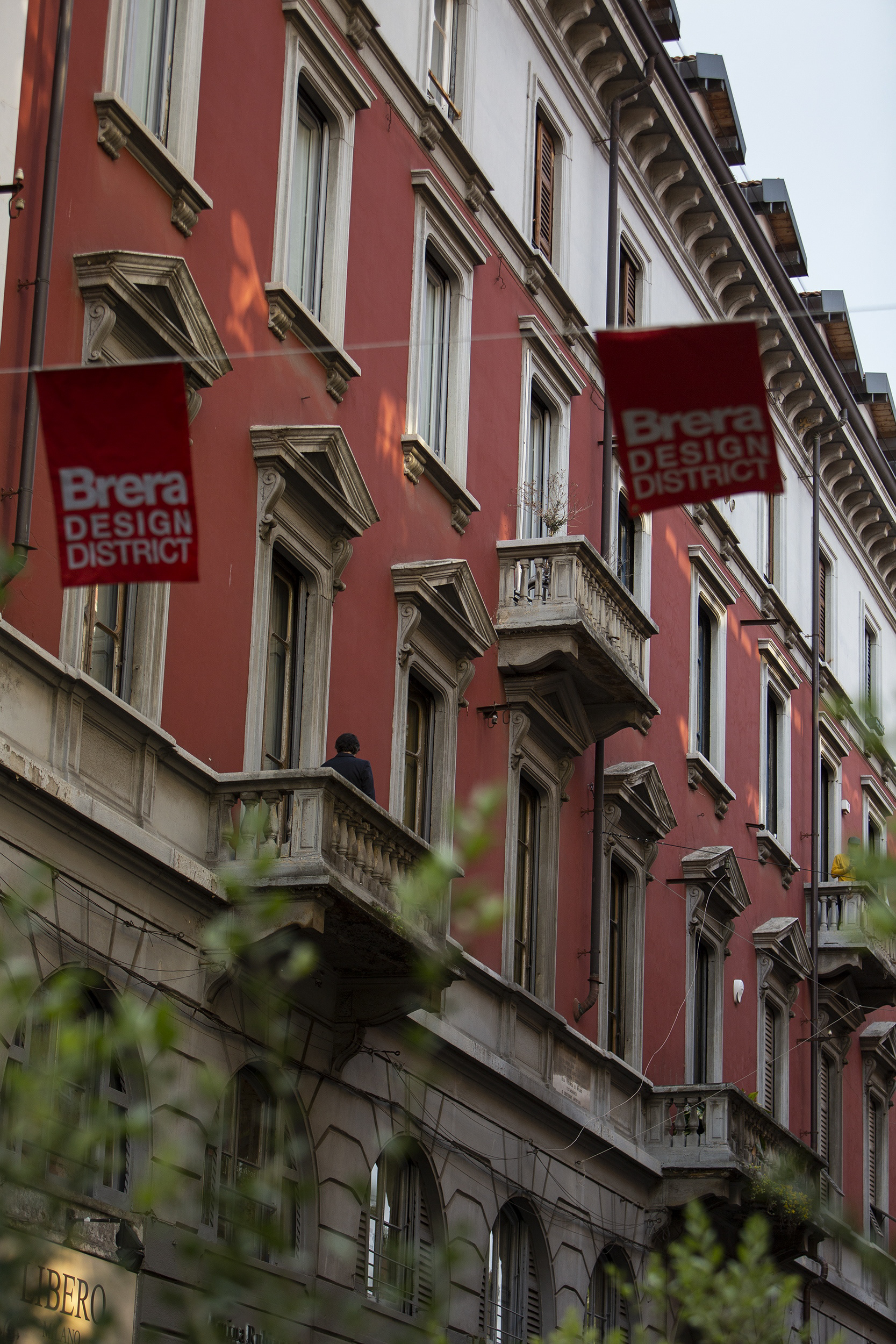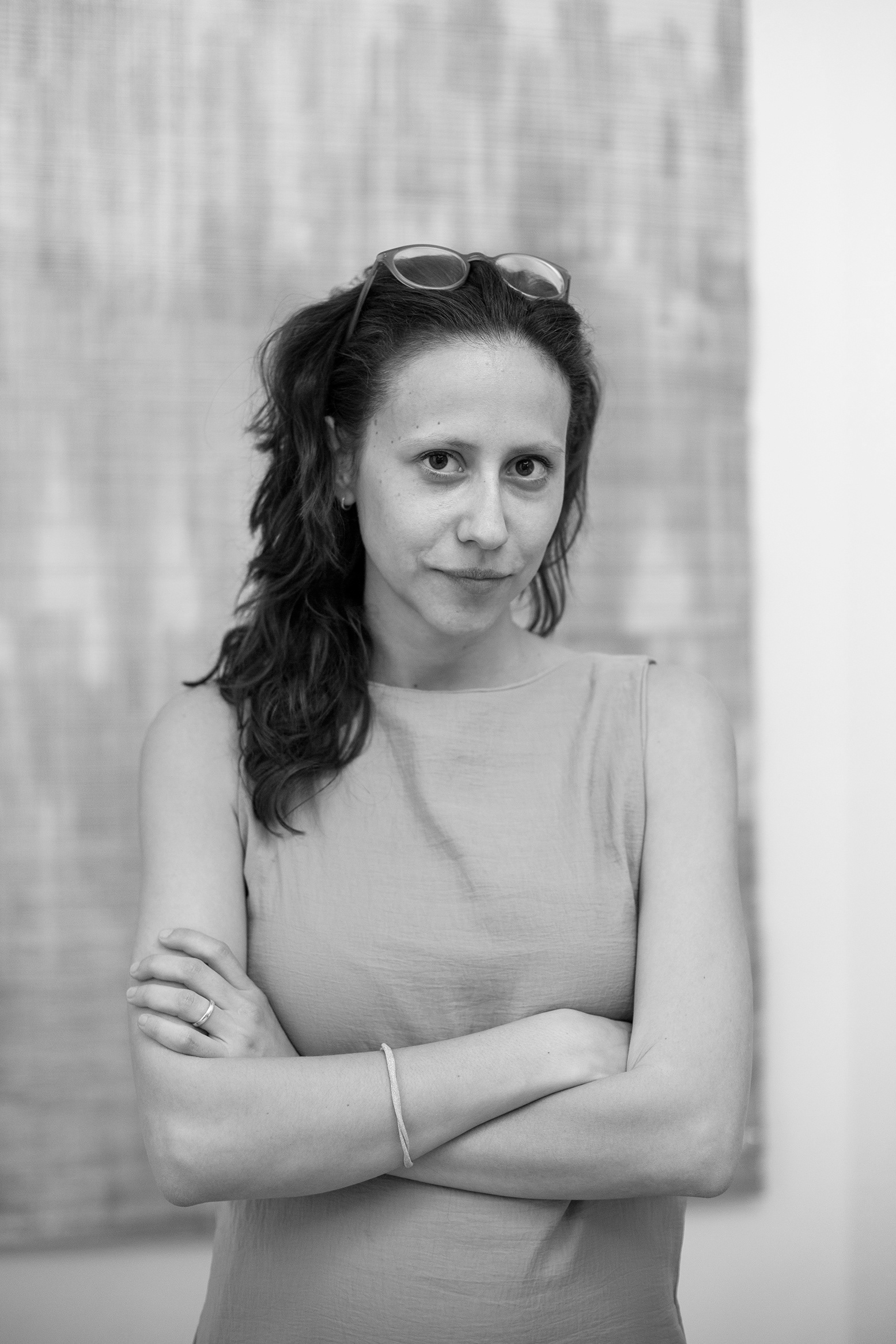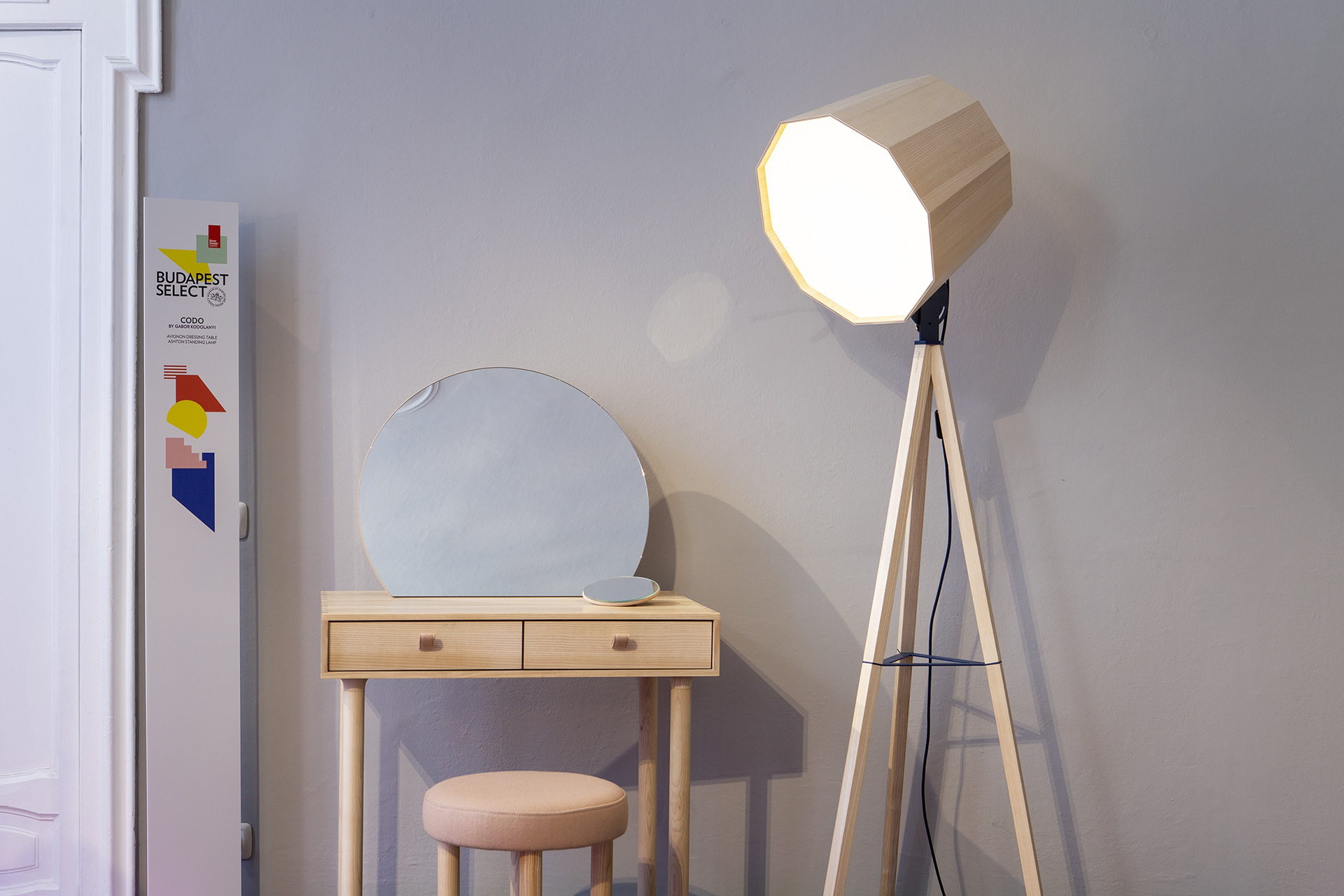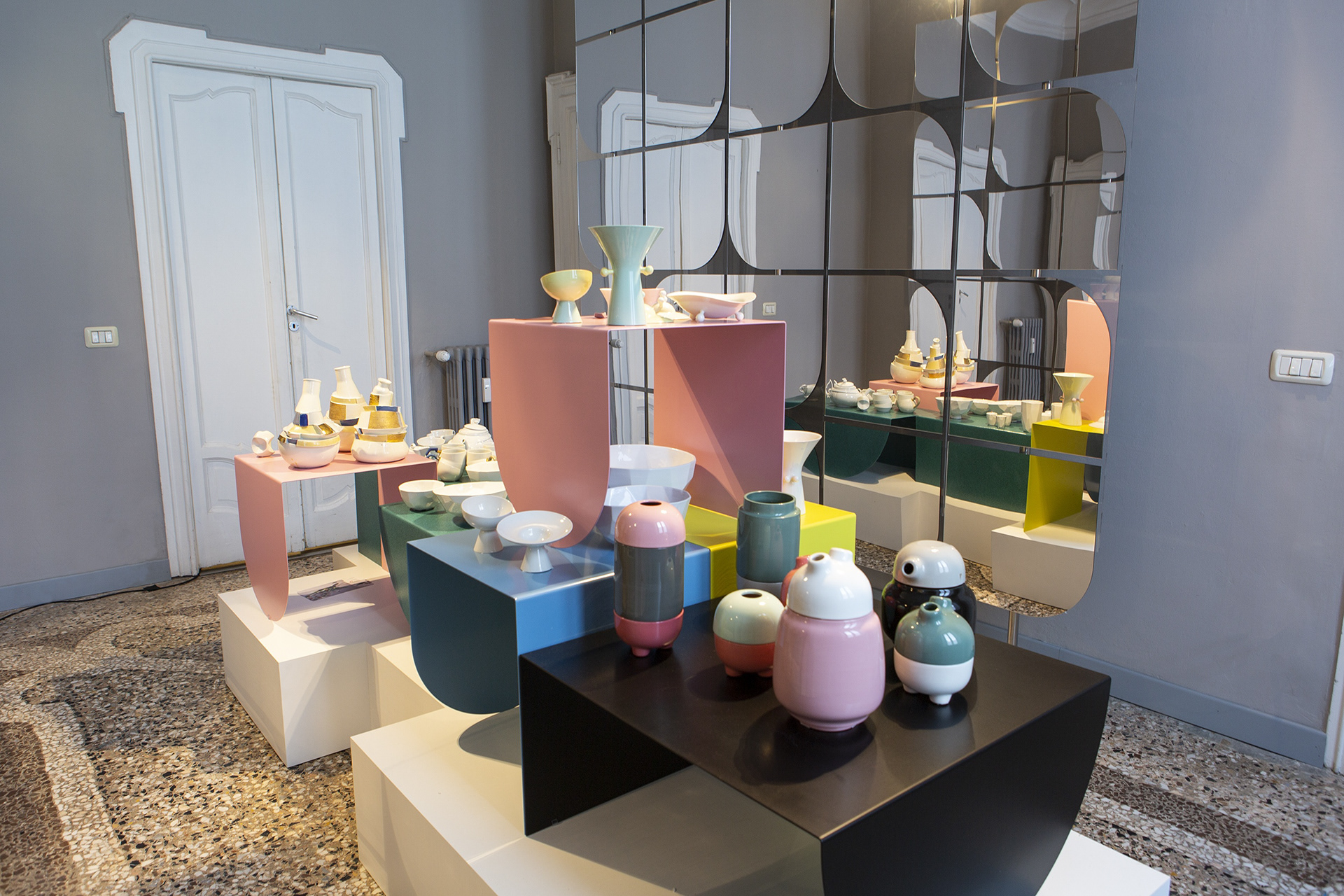 MAKERS OF BUDAPEST X KOMONKA
A subjective guide to Budapest based new craft workshops Makers of Budapest creates a living imprint of our times by drawing a creative map of Budapest. The format of our book borders on illustrated art books and design guides: it is equally informative, aesthetical and functional, and serves as a creative guidebook and an illustrated anthology of art. Beside the designers grouped by field of creative activities, the shops and galleries are also listed where the objects presented in the previous pages are available, other than the designers' own workshops. To help find those shops and workshops, the relevant spots are displayed on a map.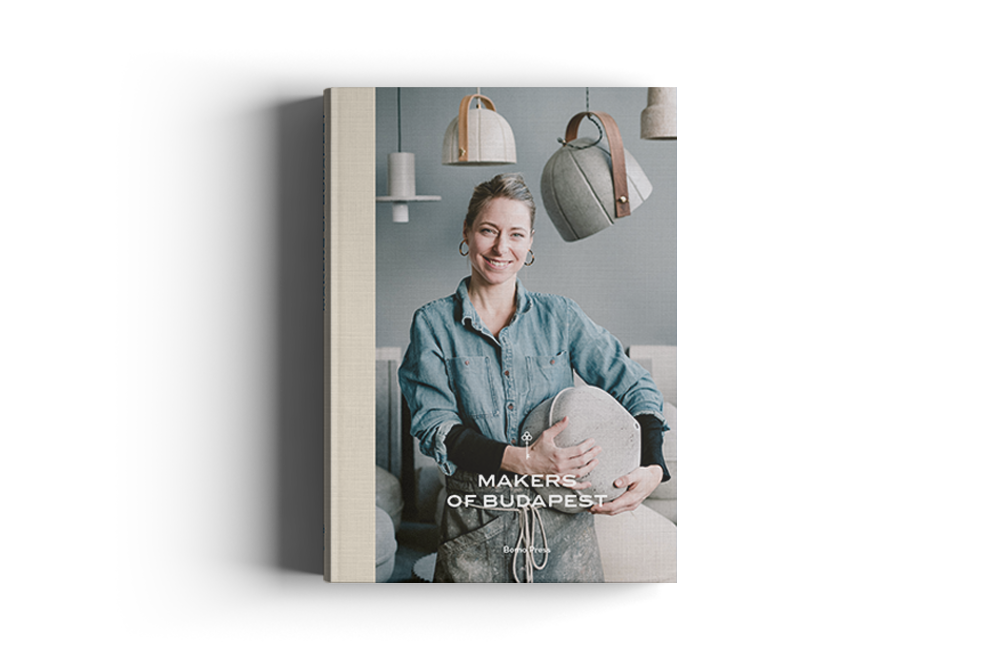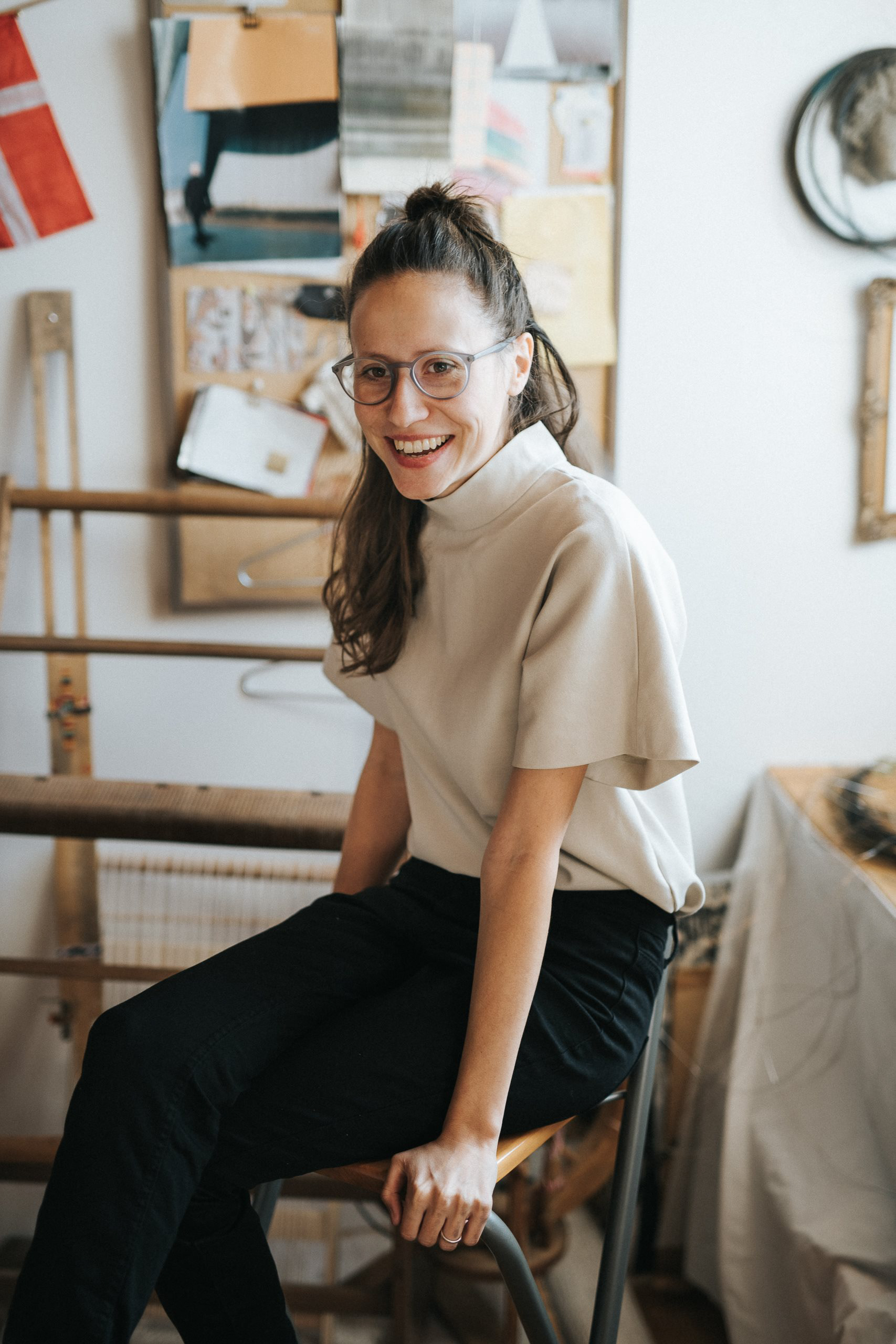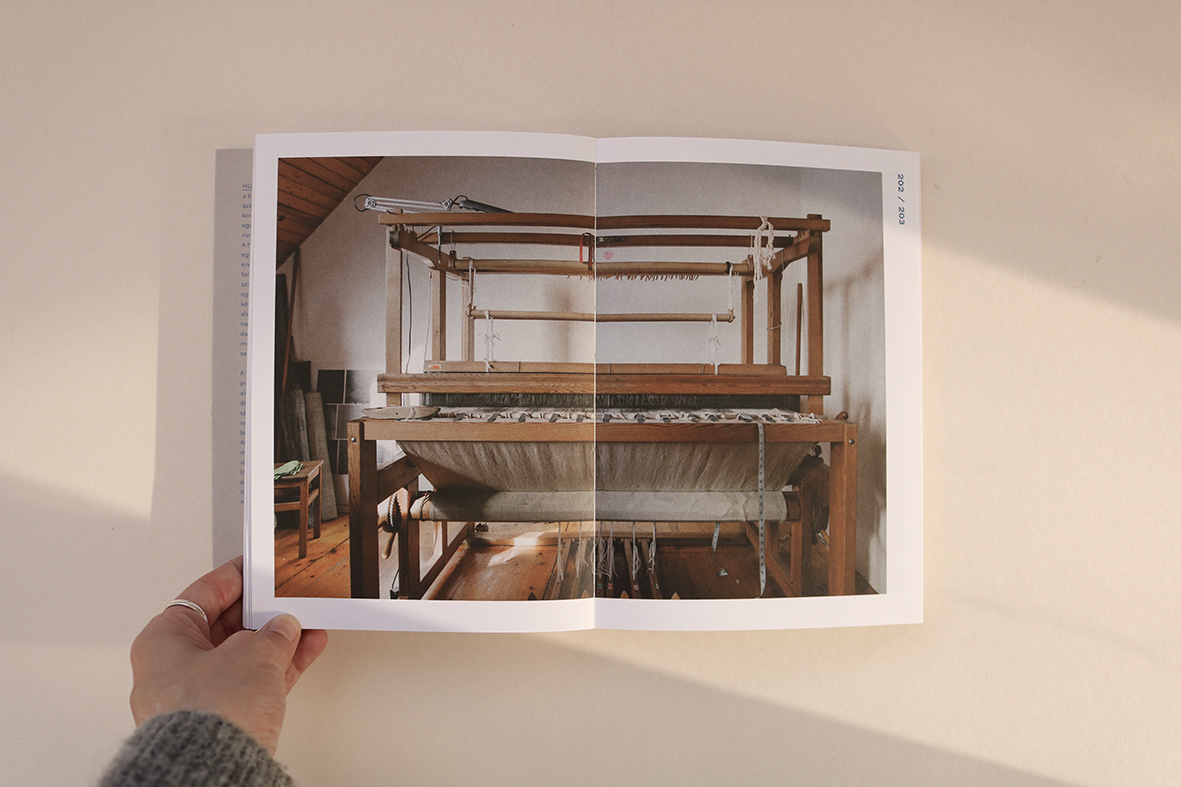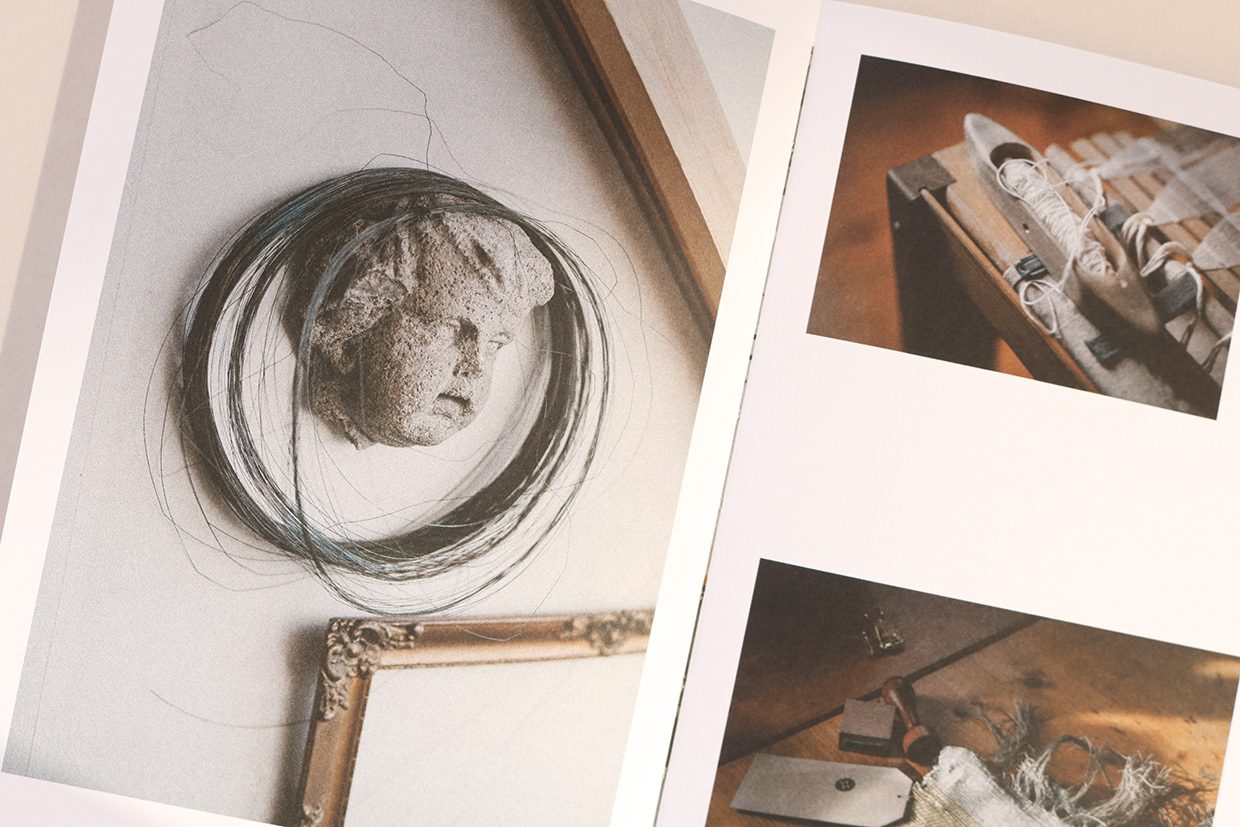 MY SILVER TEXTILE was published in COVER MAGAZINE' s Hotlist

"The addition of shine
Light and shine' are the two concepts that drive the textile work of the designer Móni Kovács. Her new Metal Textiles collection drives much influence for her previous metal fabric- that featured in in COVER 48- but these metal threads have been produced from corrosion so can be used long-term in interior setting. Using cotton for the warps, Kovács weaves in brass, aluminium or copper, offering three metallic hues for spectacular wall decor"
By Lucy Upward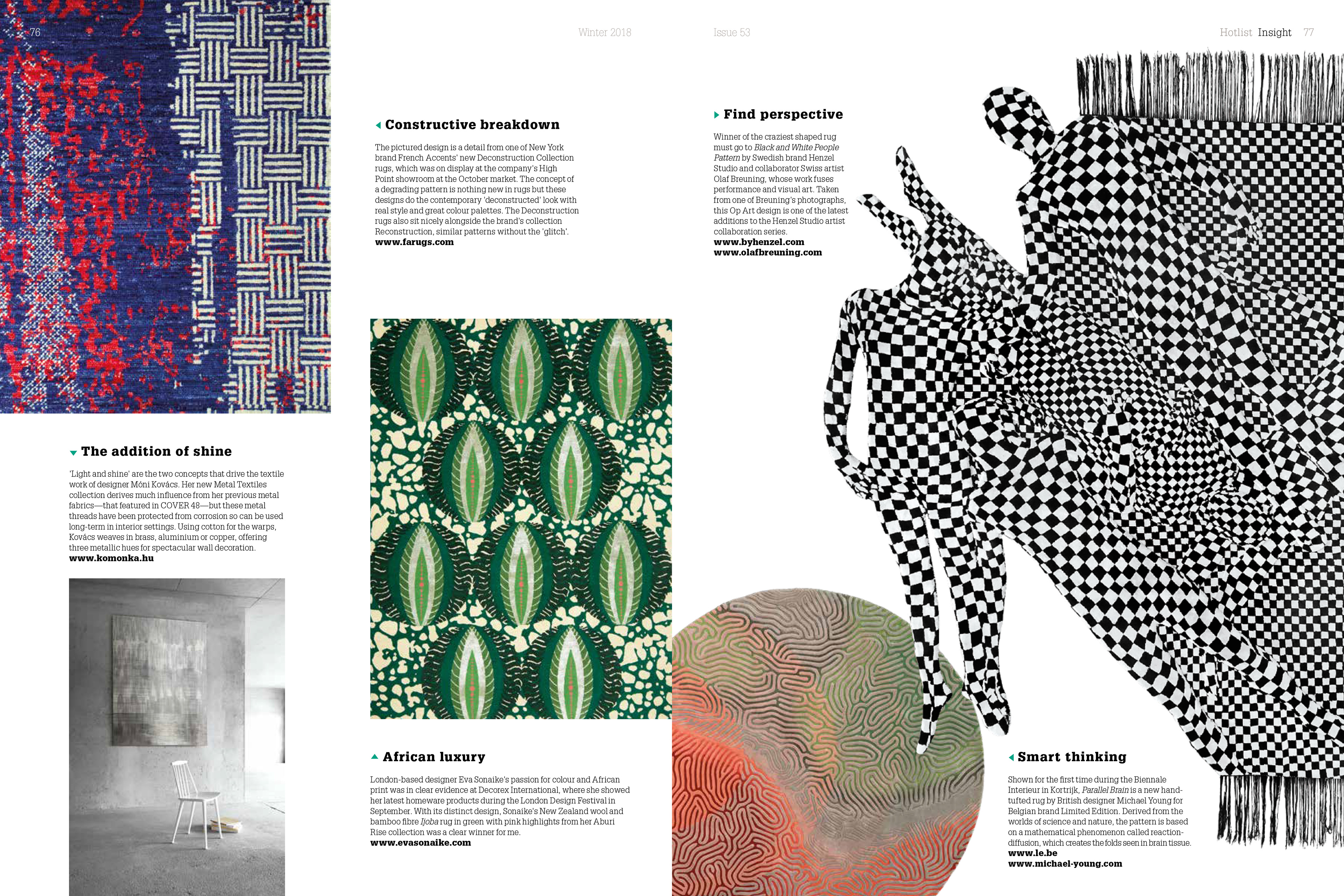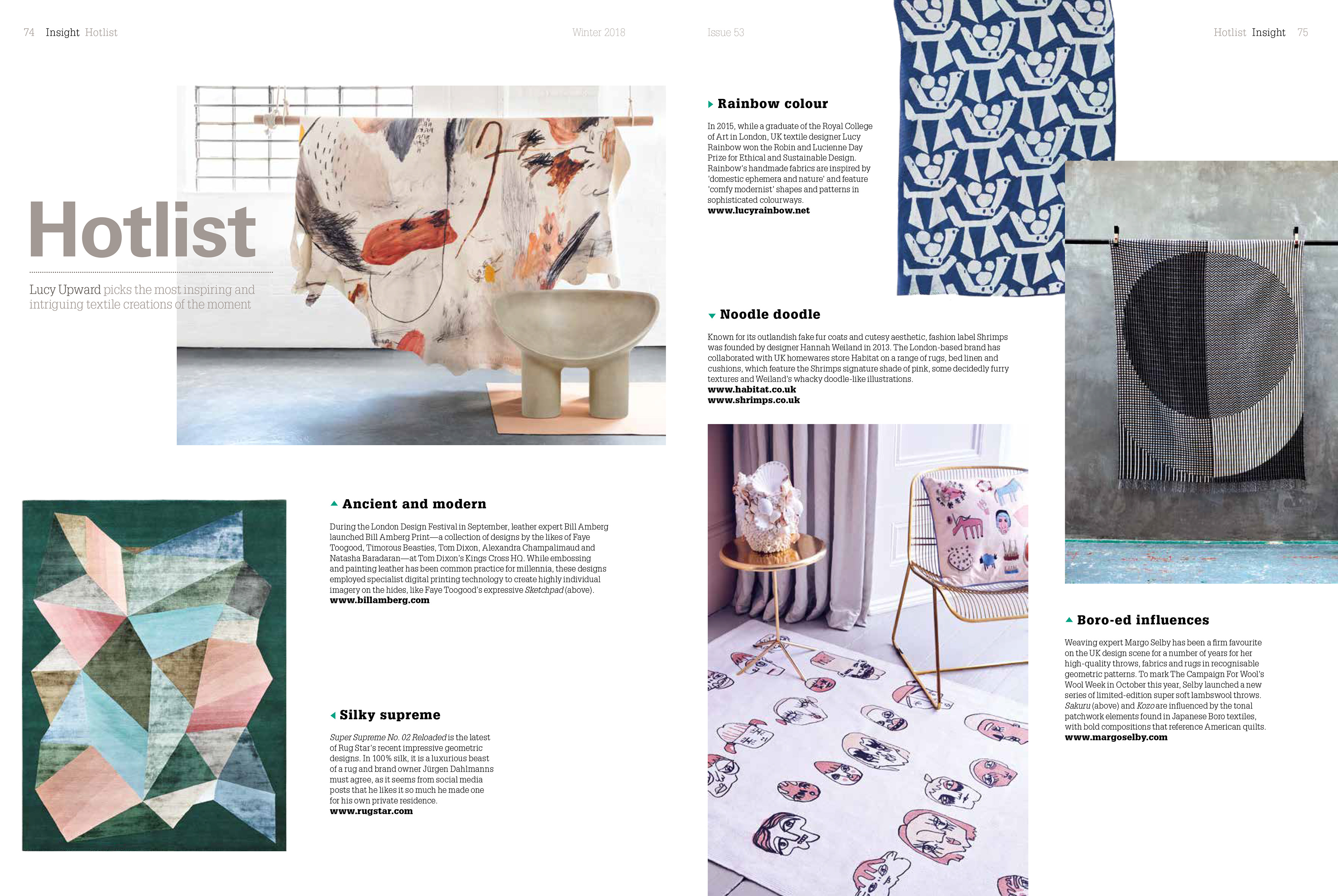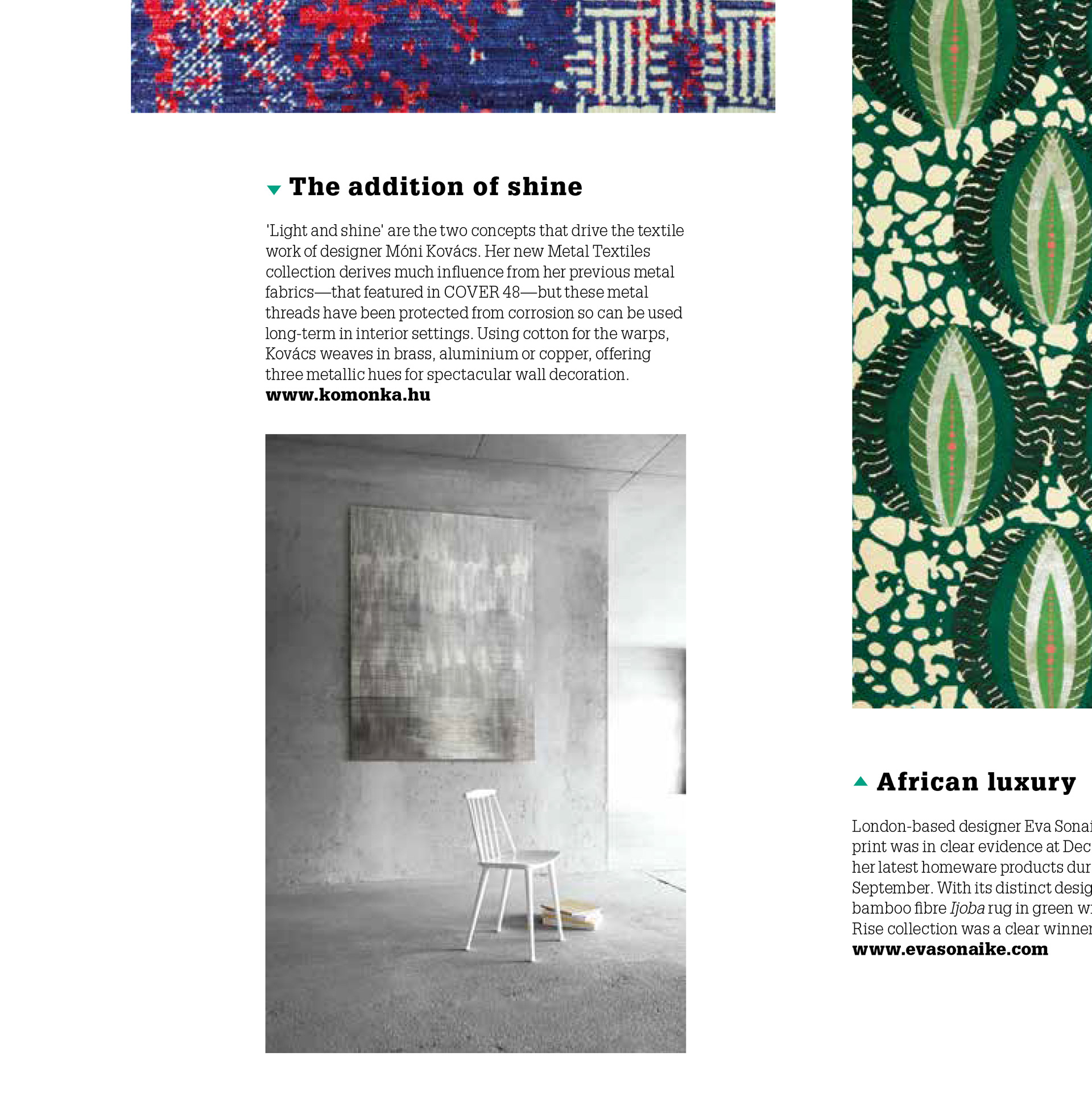 2. RUG ART FEST 
I won a very special prize. I got a Golden Fork for my Metal Textile collection.
2018/10/21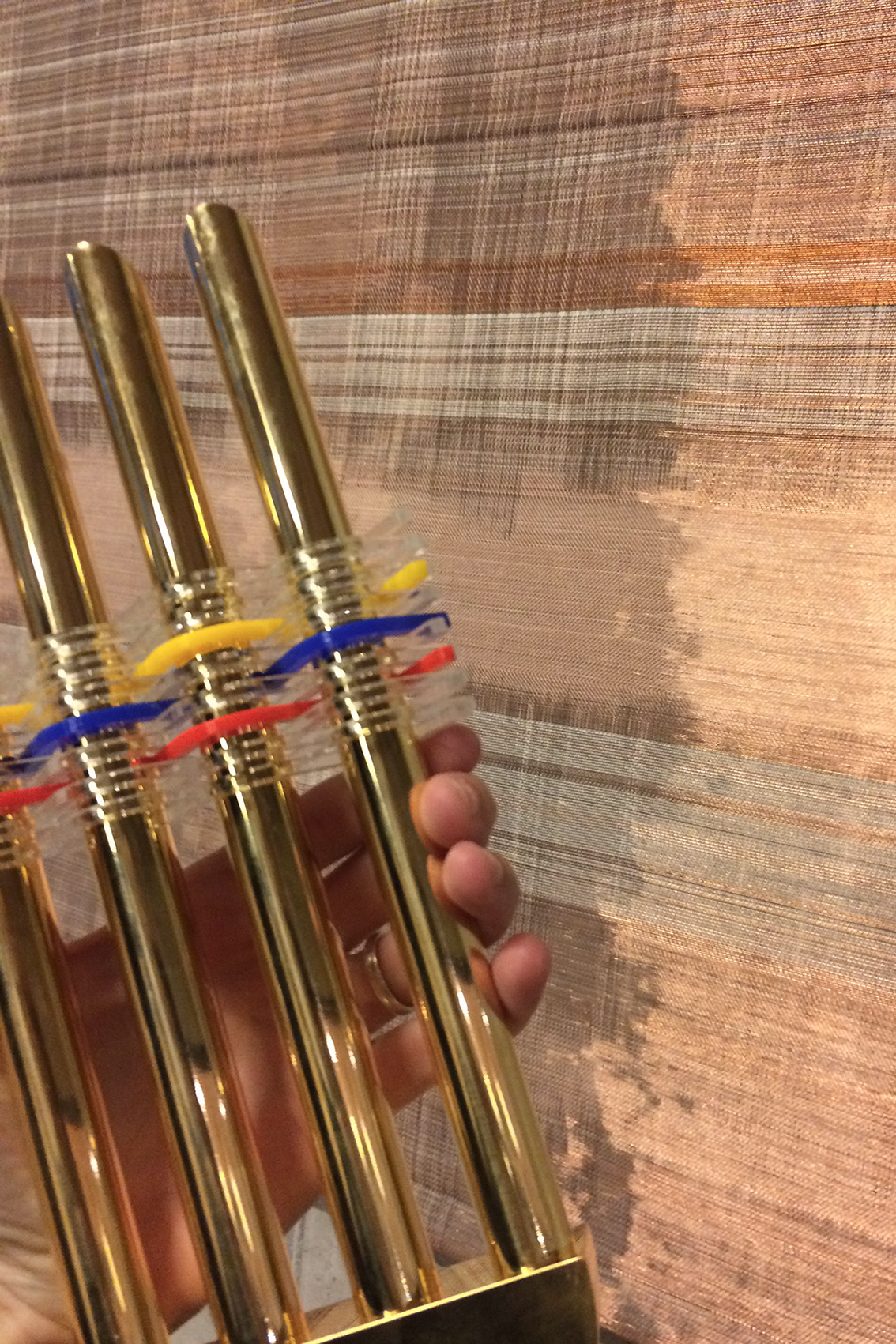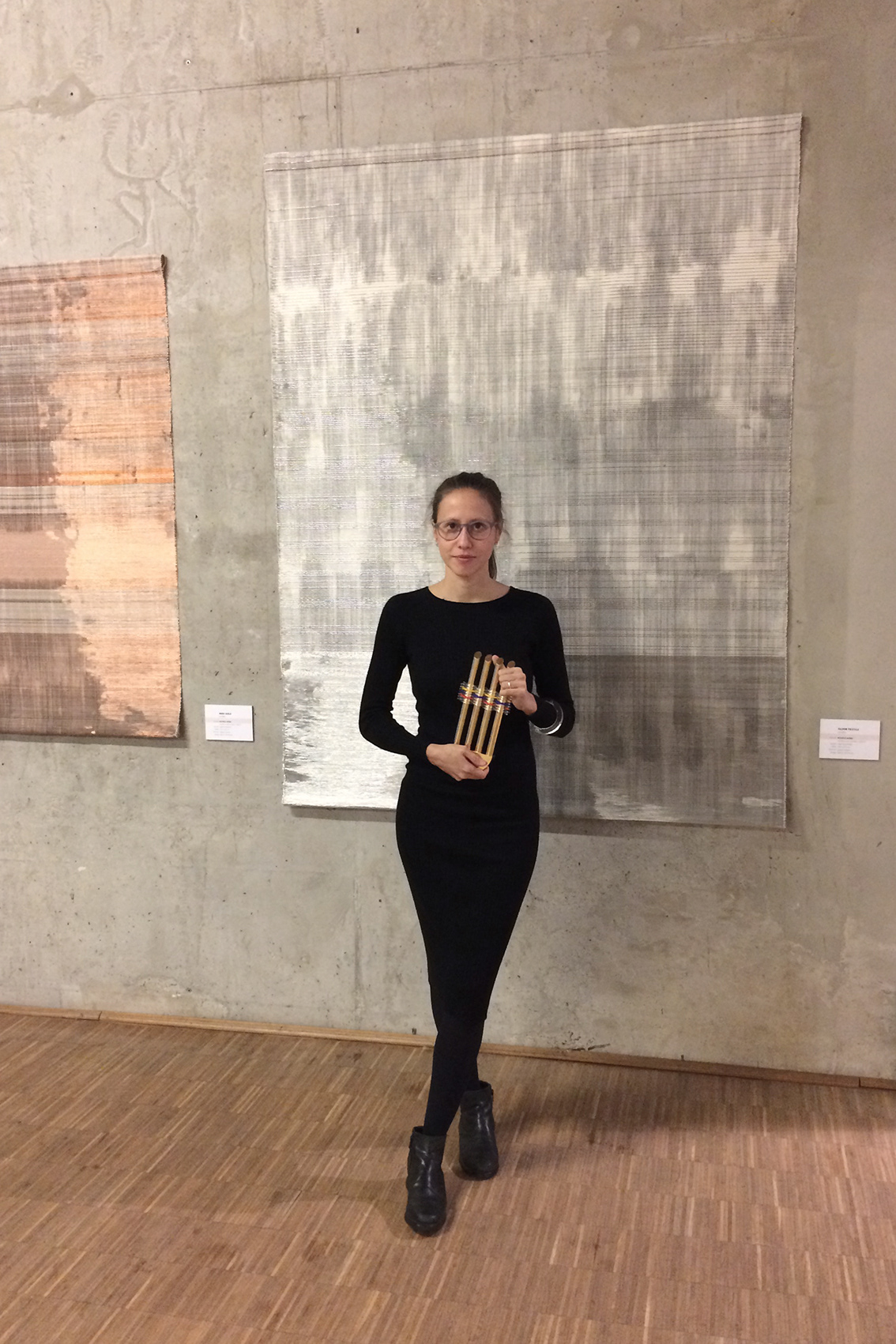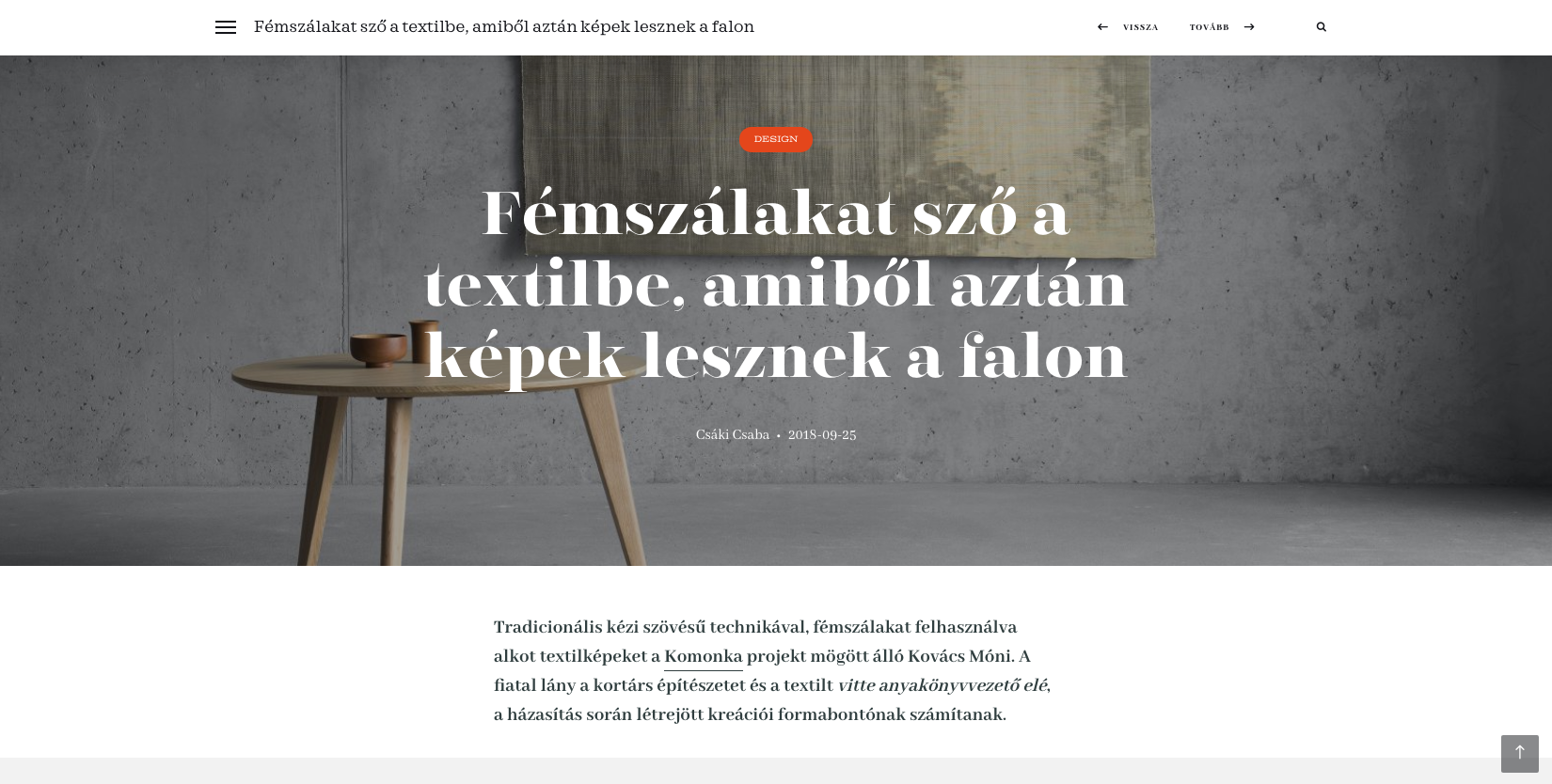 Budapest Design Week 2018
Feels good to hold, practical, pretty and belong to our daily lives. Shine! Collection is the result of SUSU keramika's (Szaffi Asbóth, Flóra Bodnár) and KOMONKA textile's (Móni Kovács) cooperation. They don't believe in perfect but cheerish the beauty of unique and charming objects, somewhat uneven and stained. The exhibition of aesthetic objects of 'table culture' shall open in the very new spot of SUSU keramika, which is a gallery, shop, studio but above all a beautiful space filled with useful art.
SUSU Showroom/ 1027, Budapest, Frankel Leó út 10.
2018/10/17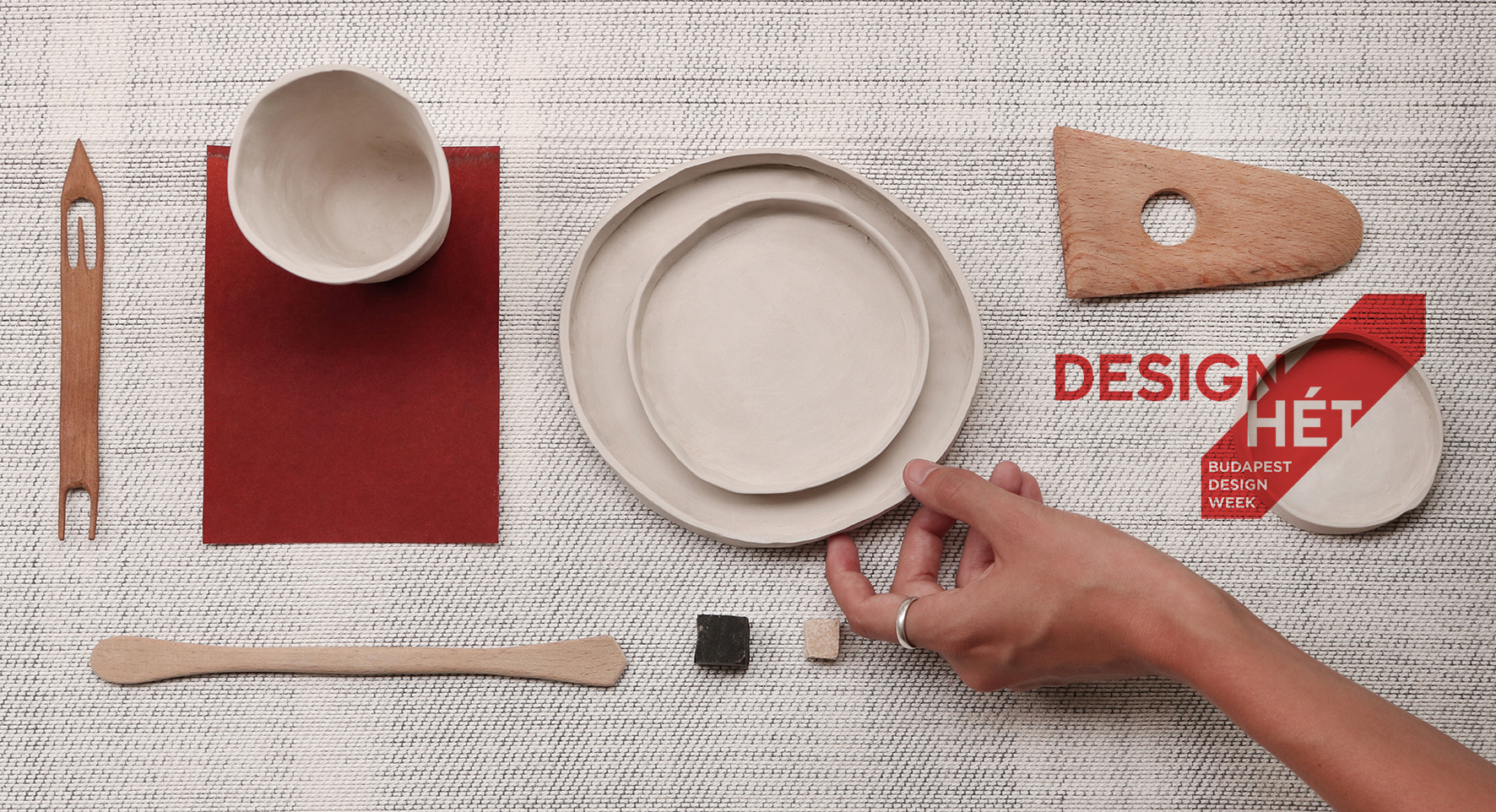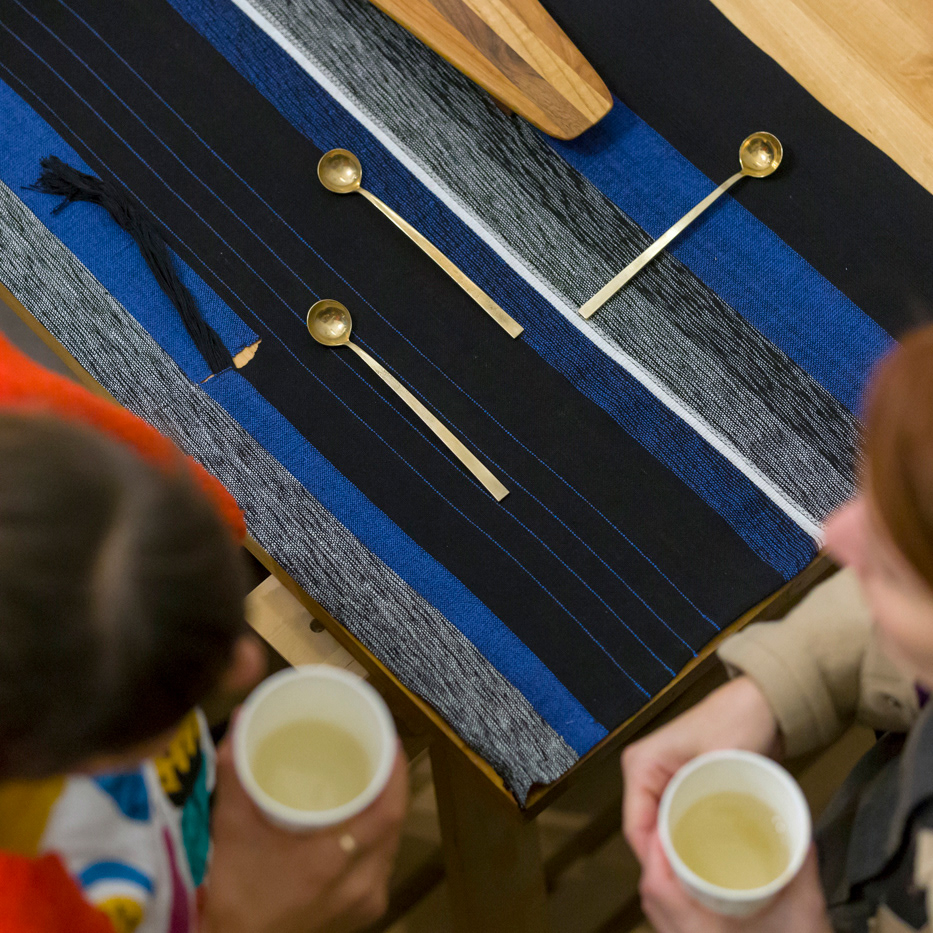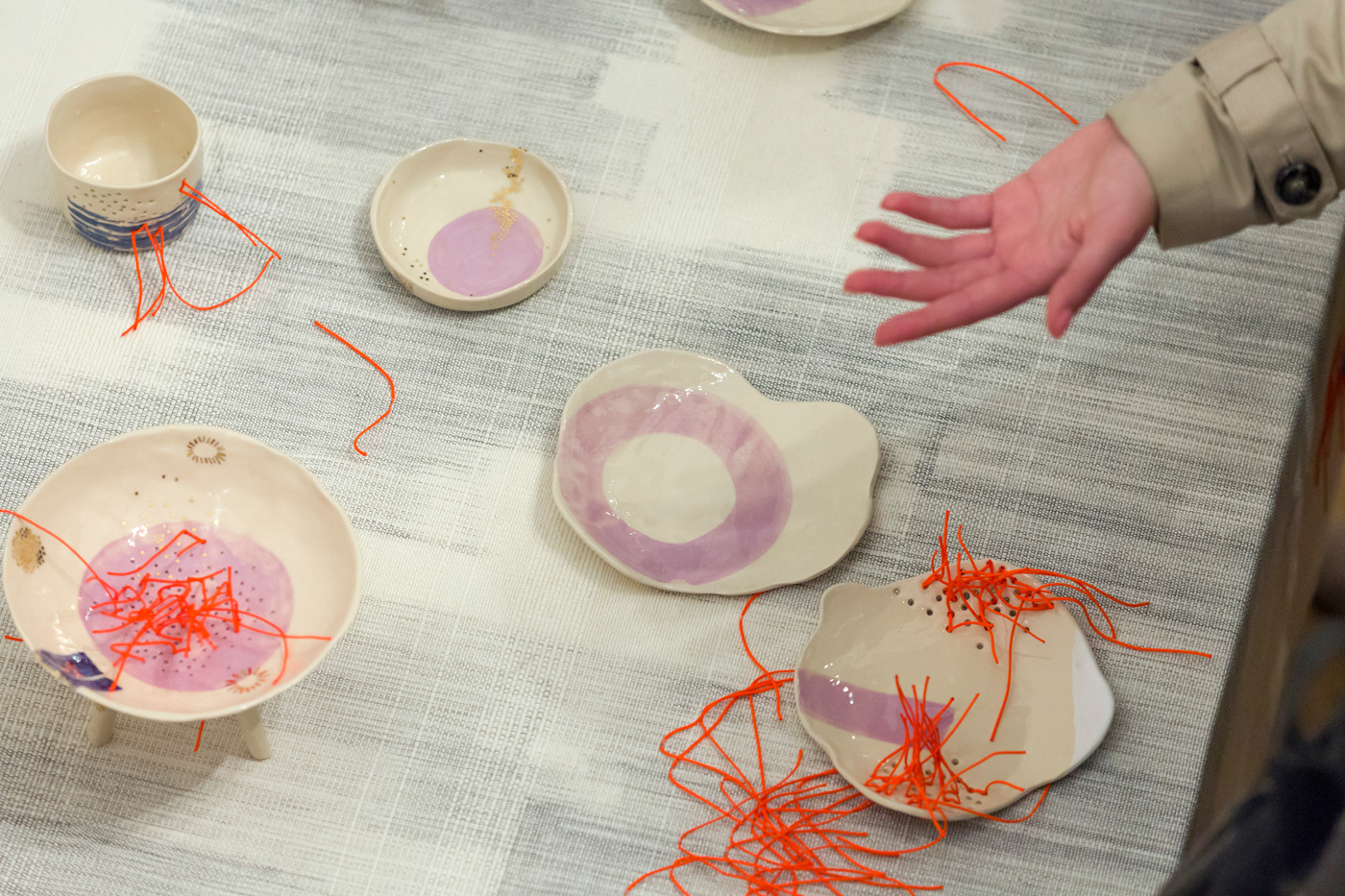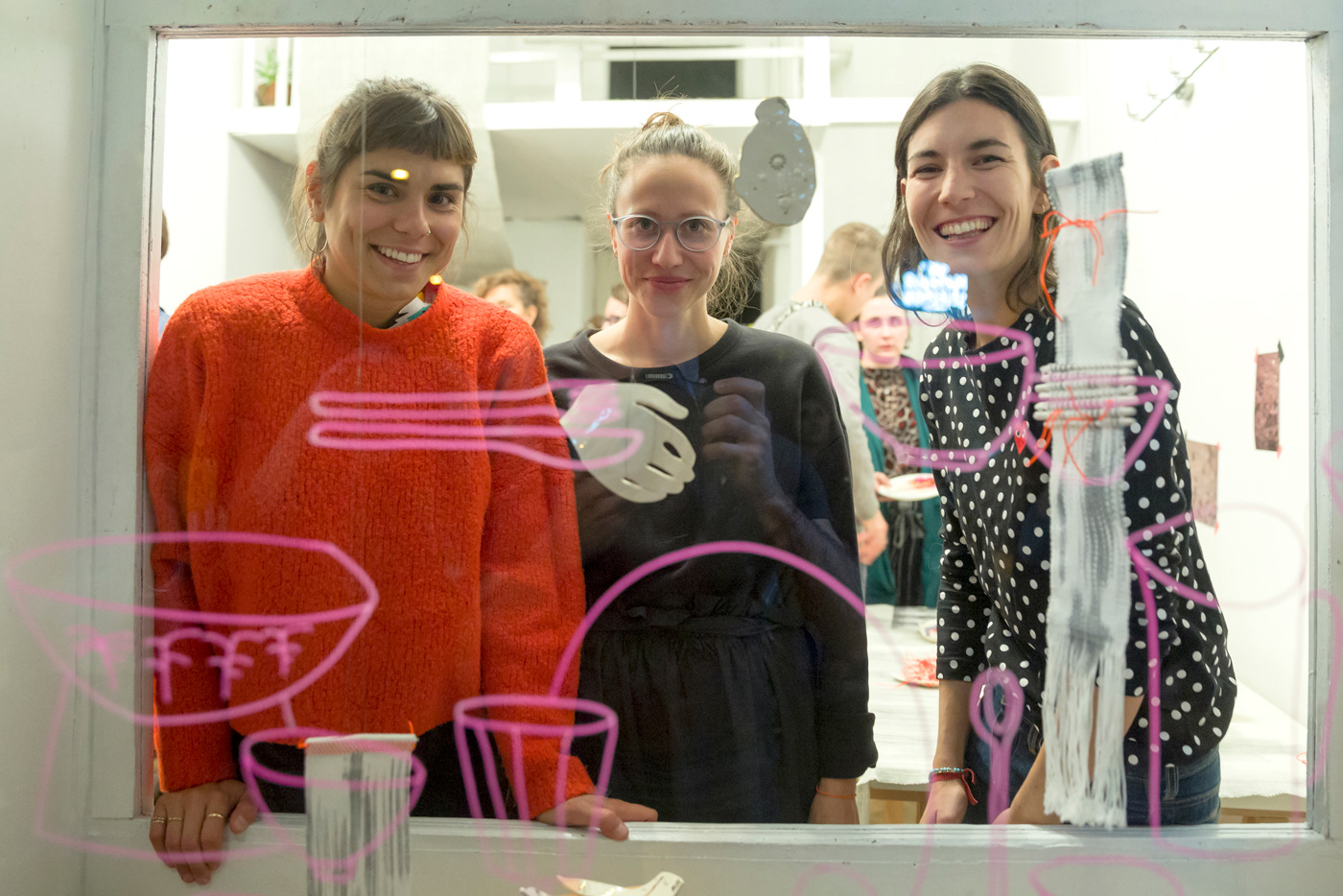 KOMONKA textile meghívást kapott az idei S/ALON Budapestre, ahol nem csak mint kiállítókénd, hanem mint installáció tervezőként is debütált. Az installáció a RUG ART FEST + projekt felkérésére készült el. 
2018/09/20-21-22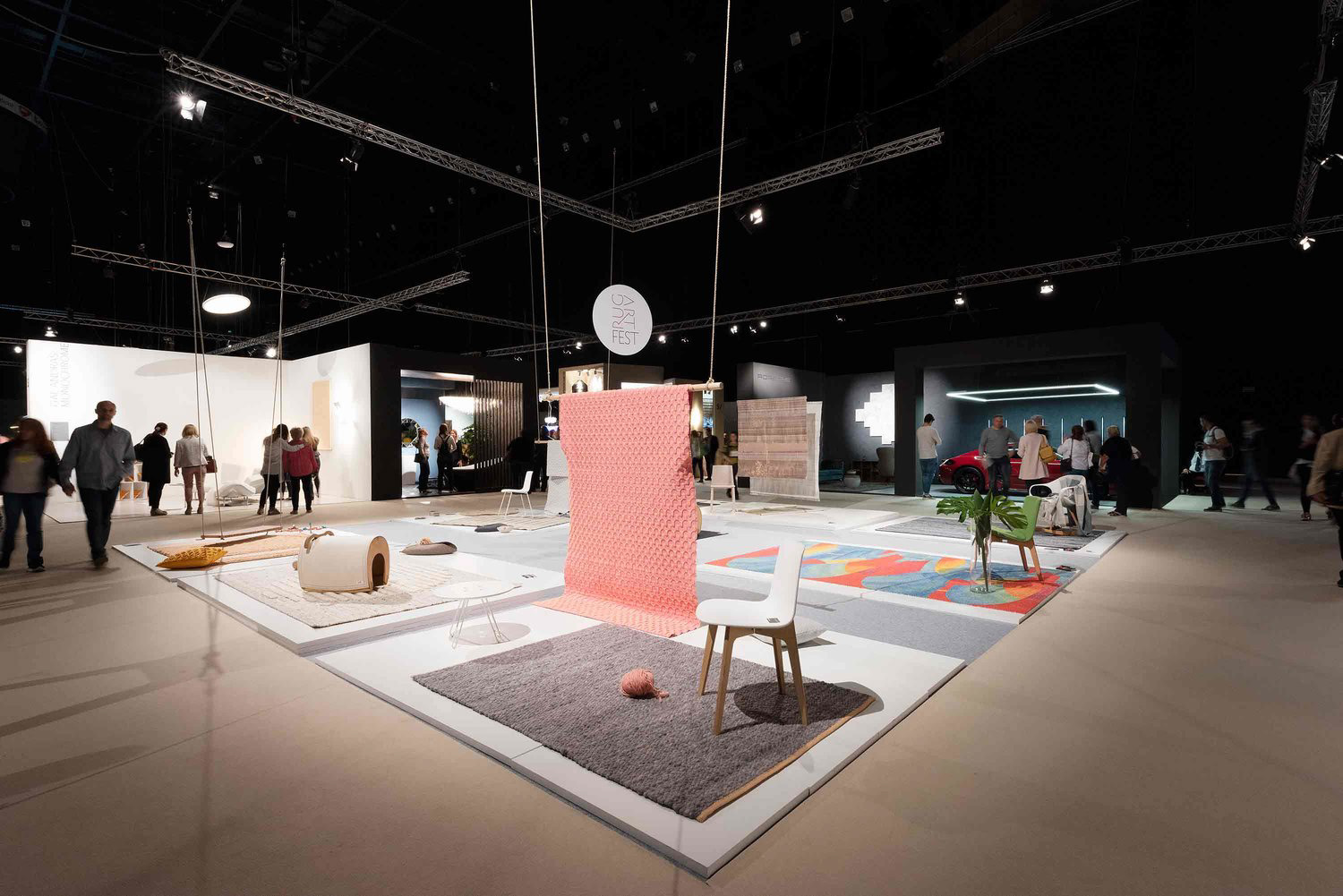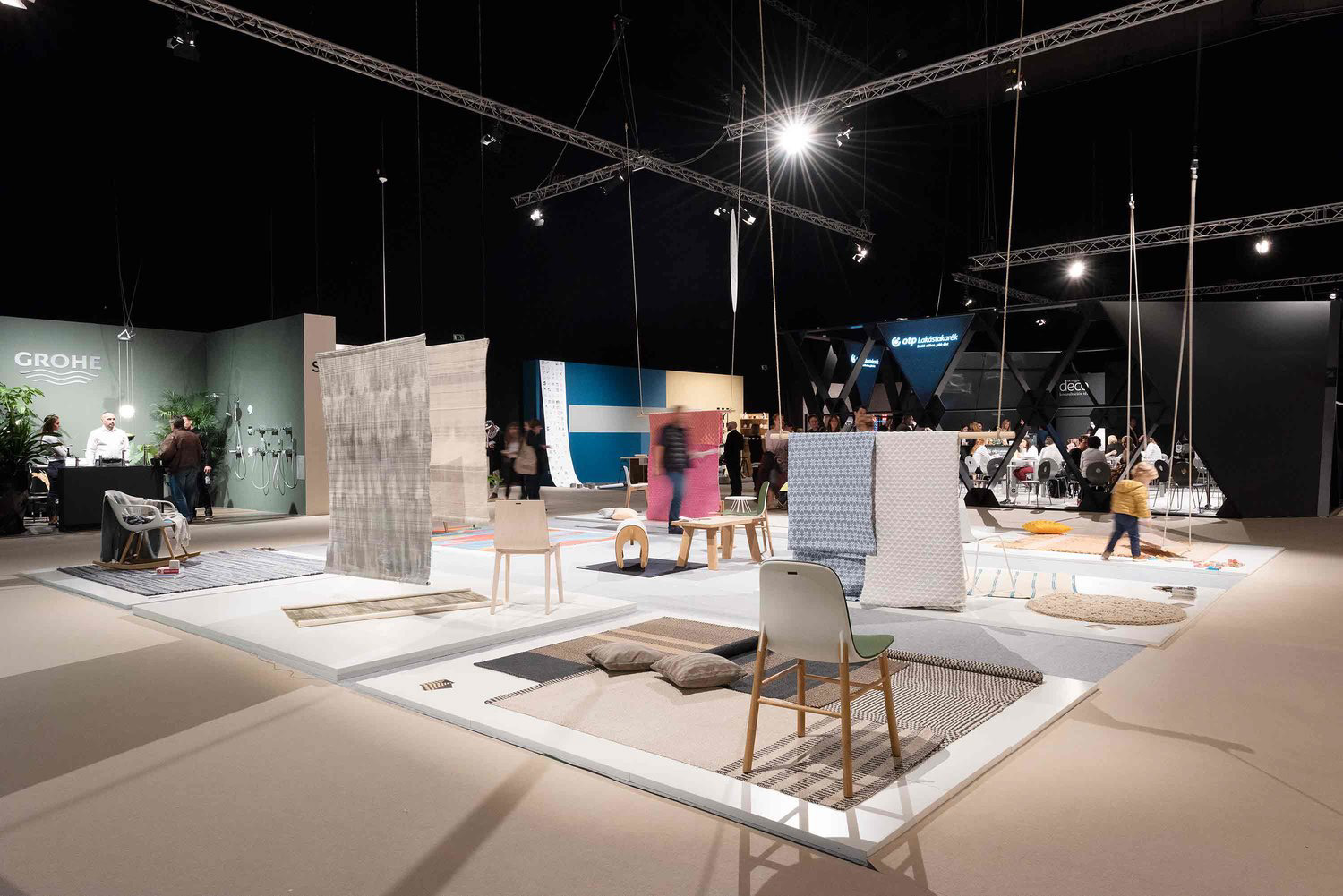 S/ALON Budapest 13 D stand
Designers:
Interiorlines – Varga Luca, Kovács Máté Gergő, Varga Tamás DLA, Csontos Eszter
Photos: Balogh Kata - Inspirationholic
Partners:
Kinnarps Hungary | 
Casati Color | 
ERCO | 
KOMONKA – Kovács Móni |
Lantos Judit Kerámia| 
MOJO | 
Innoconcept |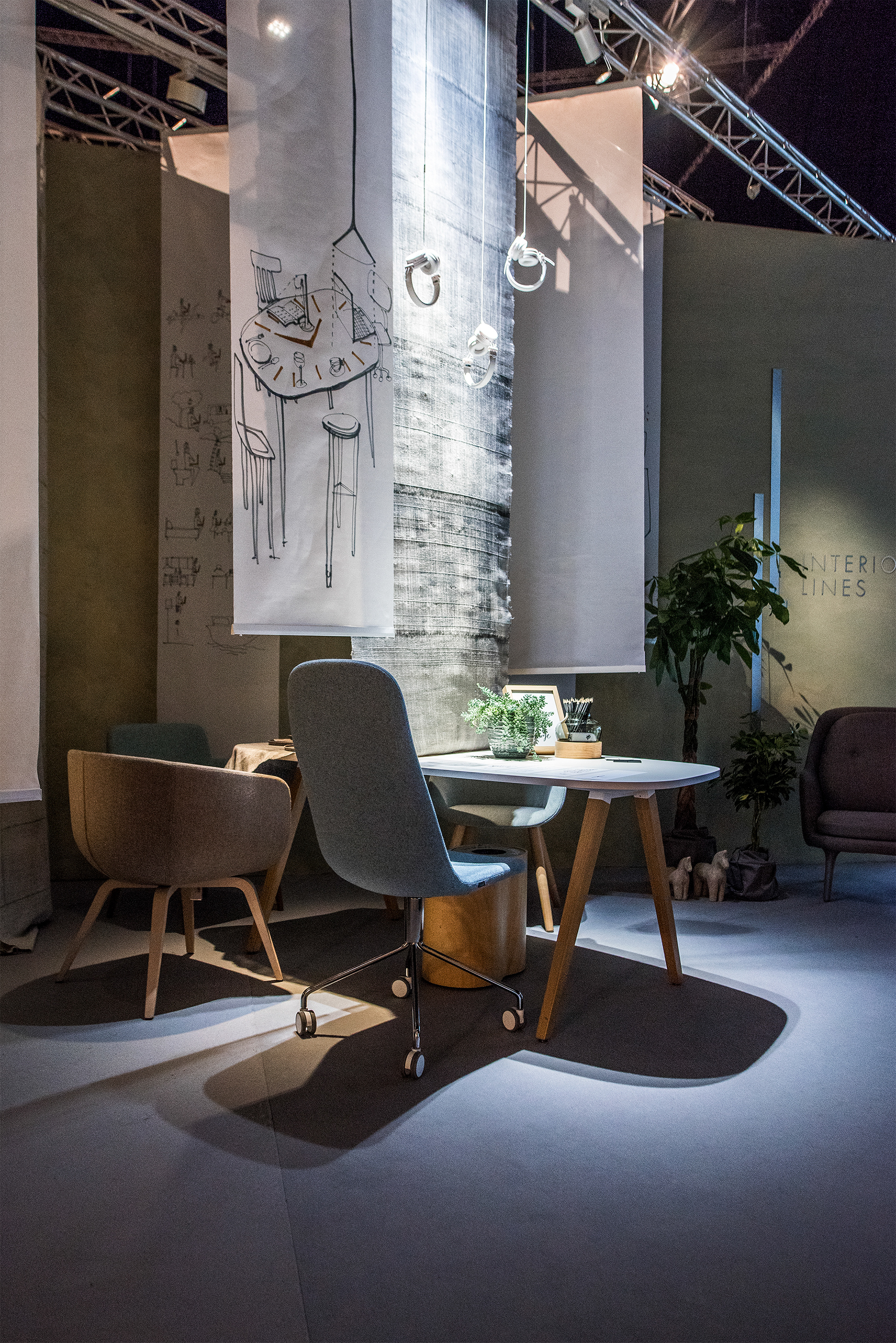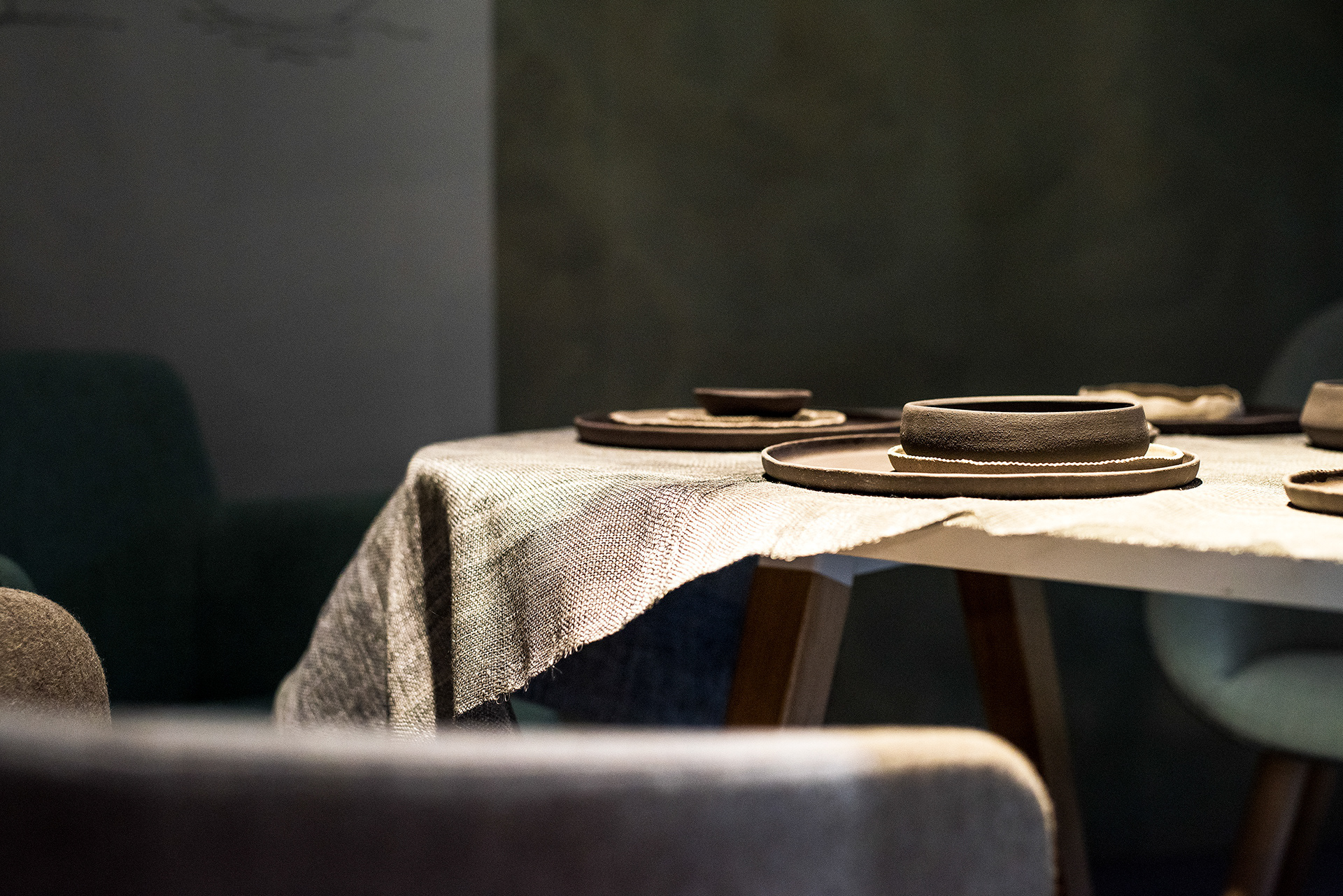 Hello Wood is an international art program and community for architects, designers and artists. You can read more the 
Cabin modules project
 here. My METAL TEXTILE creation was aslo exhibit there with an other Hungarian designer's works. It was a very special and interesing project! 
2018/07/28
KAZA
concrete design competition
I am proud to present you my PURE EDGE tile design which won a special Award at the KAZA concrete design competition.
2018/03/06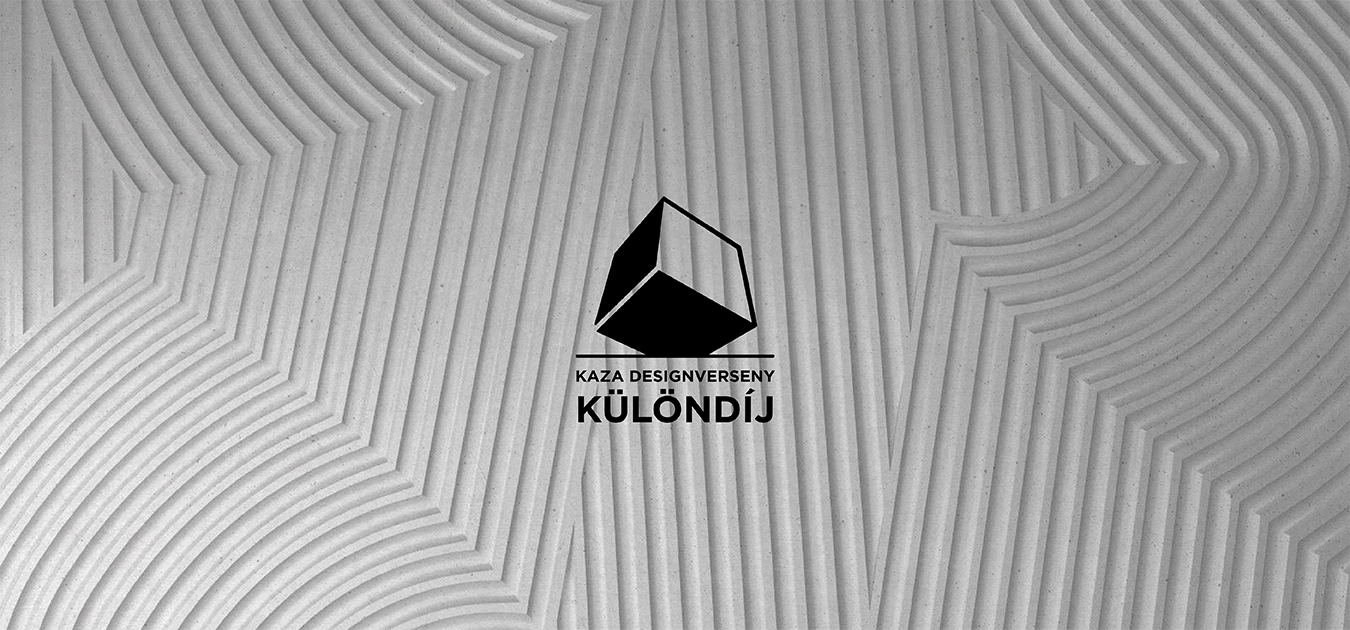 Published in OCTOGON MAGAZINE